Character and Citizenship Education 公民与品格教育
At Nan Hua High School, the focus of Character and Citizenship Education (CCE) is on enabling students to actualise the 8 School Values through the pathways of Positive Education. We believe in creating positive memories and authentic experiences to bring about a student-centric, values-driven education for our Nanhuarians, so that they develop competencies and use their character strengths to lead flourishing lives in a volatile and complex future.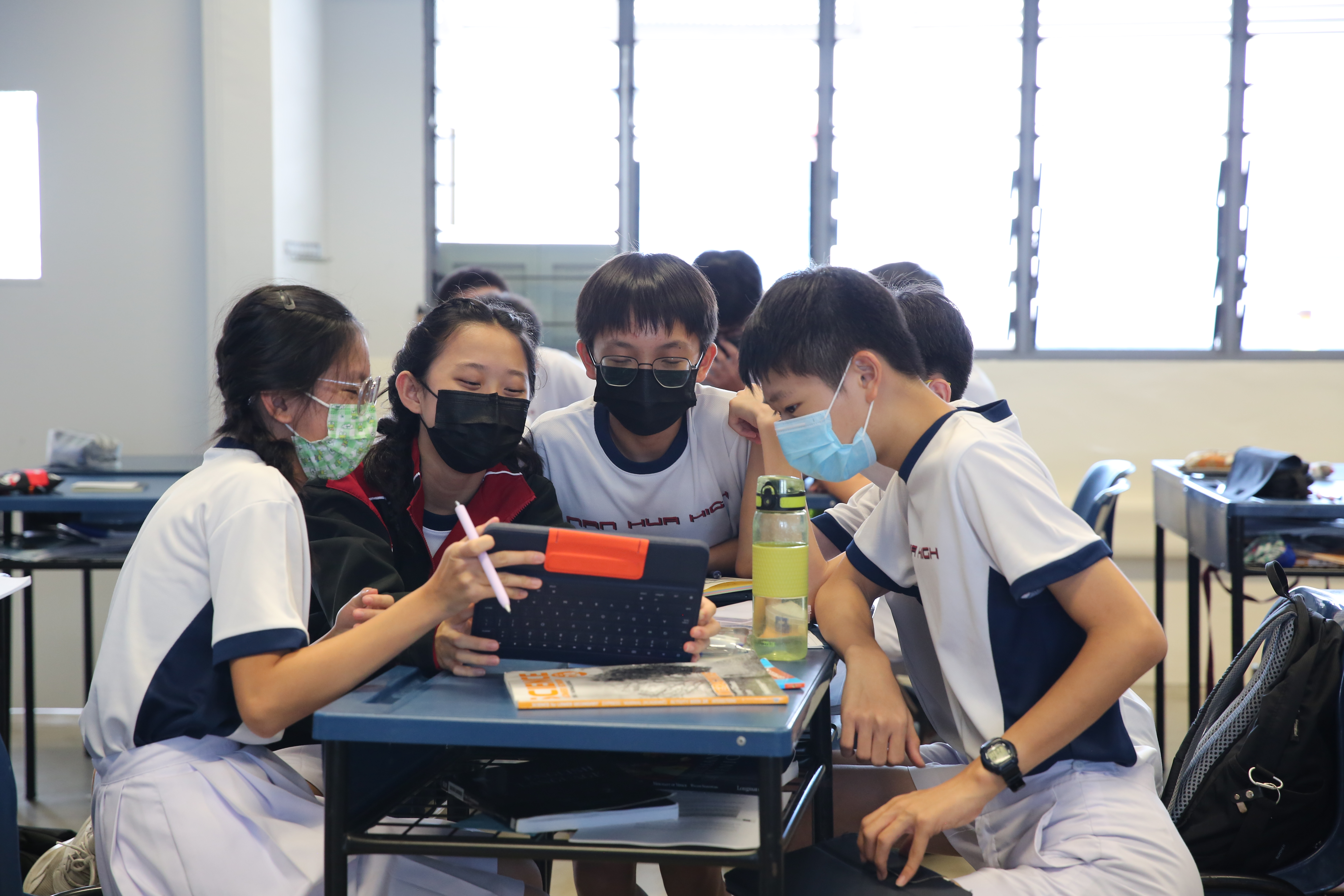 Interactive activities help develop character in students.
The CareForce helps to champion the school's efforts in building a supportive care culture through peer support. While values inculcation and Values in Action continue to be the foundation, there is also a spotlight on promoting better mental health among students and staff. A new initiative this year is the Student Well-being Series, where student leaders from various groups spearheaded sharing sessions on how to promote better physical and mental health through various interventions.
With the belief that all Nan Hua teachers are CCE teachers first, professional development aims to equip our teachers with the necessary skills, strategies and mindsets to be effective CCE teachers. For this year's STAR Seminar, staff were guided on how to facilitate students to develop sustainable habits in promoting Positive Health and Student Agency to develop Positive Purpose.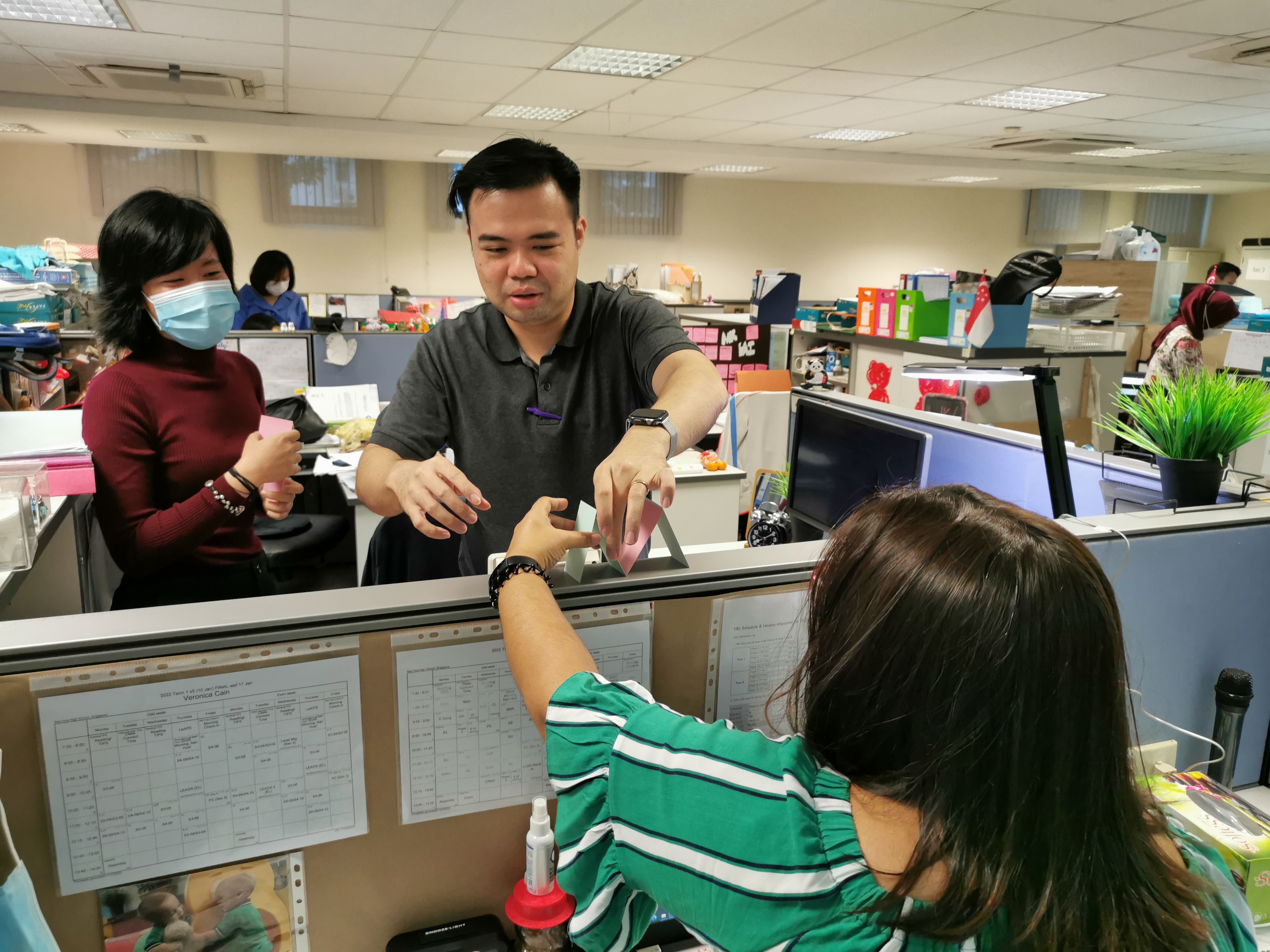 Teachers are engaged while learning together.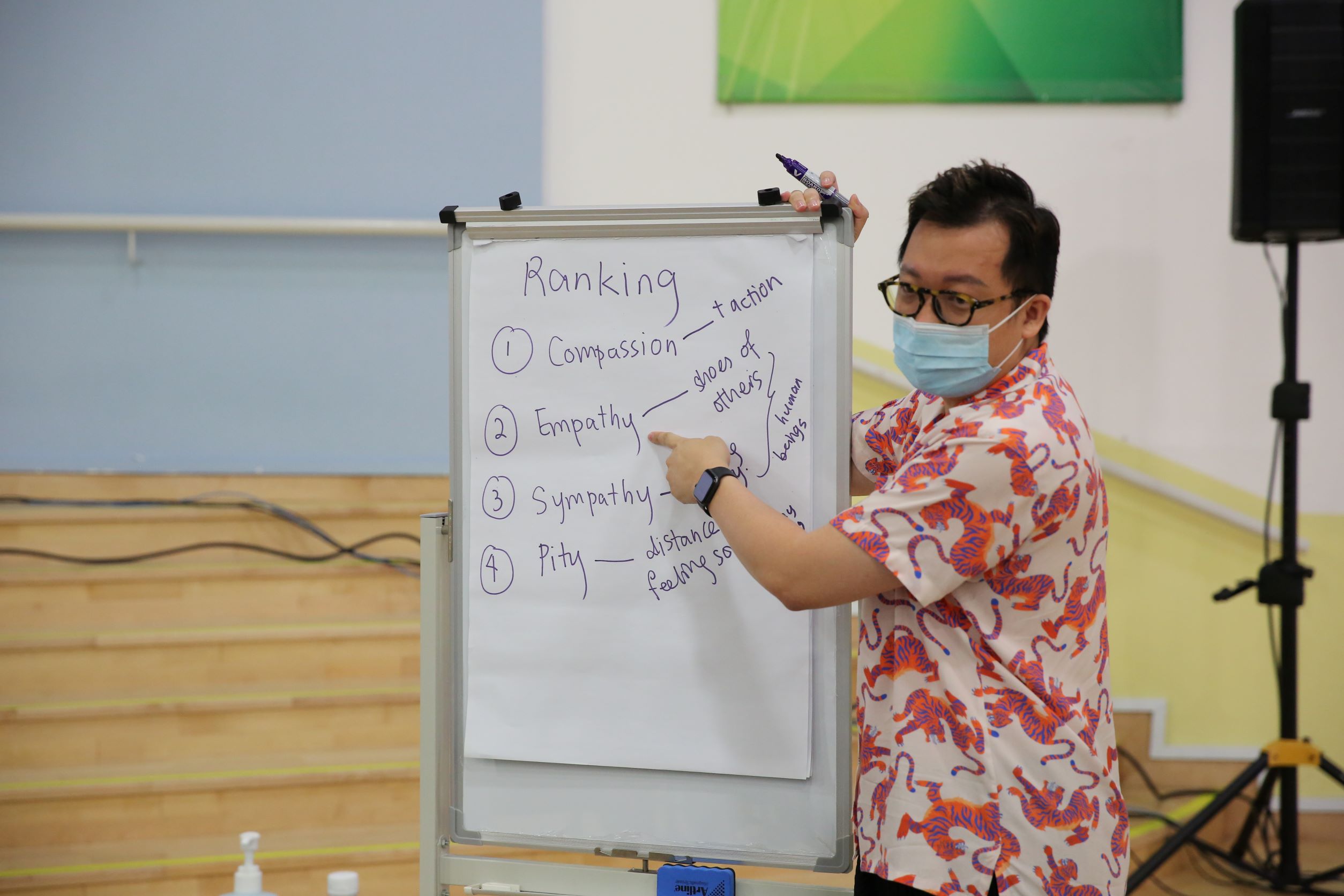 Teachers sharing with and learning from each other.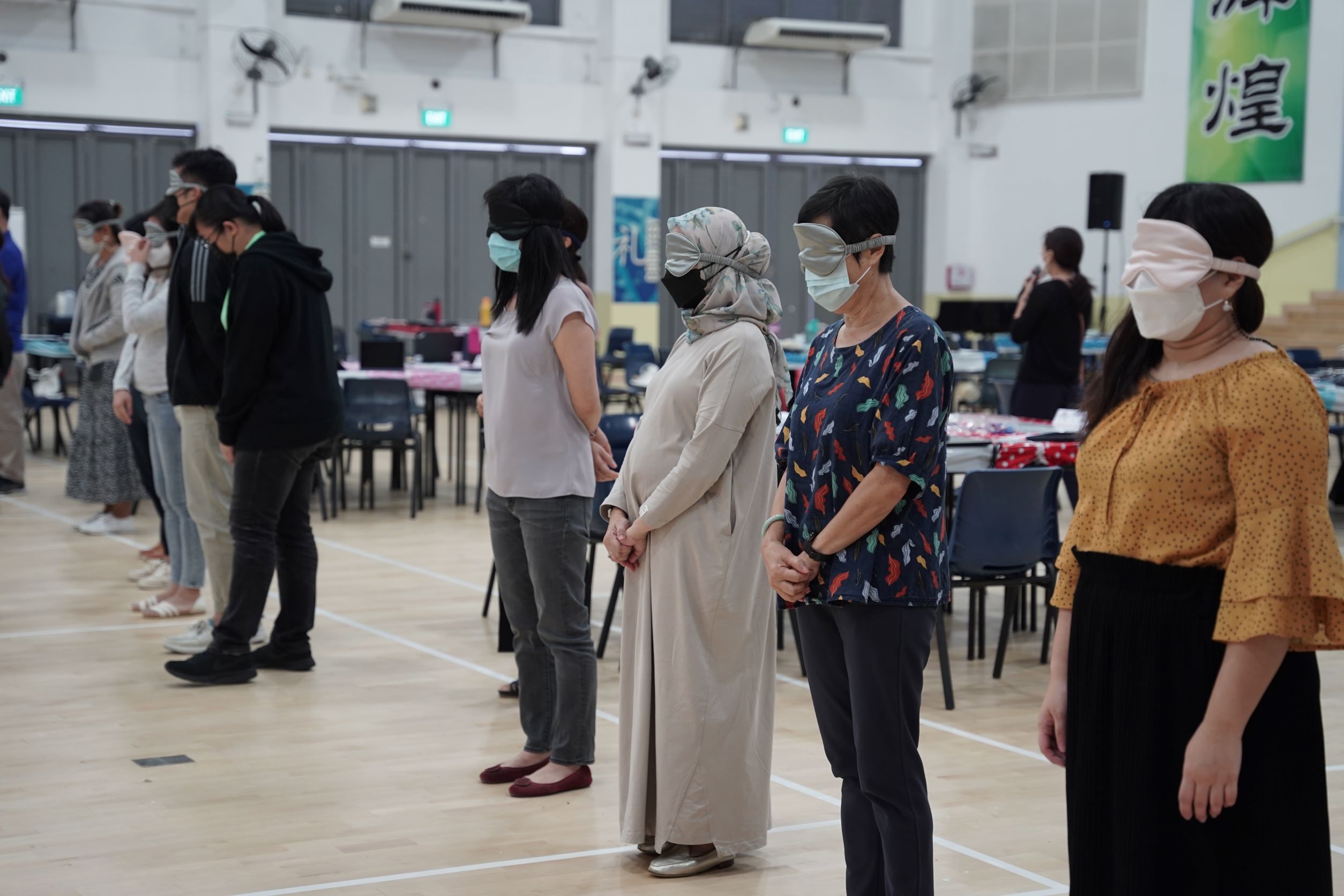 Staff exploring the concept of self-compassion during the annual STAR Seminar.
Citizenship Education
Connecting with the Community
As part of our holistic approach to Citizenship Education (CE), we believe that developing students' citizenship dispositions through authentic experiences and understanding the world around them is crucial for our students to thrive in this current world climate. Students are provided with opportunities to interact with different communities and to experience living in multicultural Singapore, which helped develop in them values of respect, harmony and a greater sense of belonging. Our Secondary 1 cohort understood more about our Muslim community as they toured the nearby mosque and interacted with community leaders. As our CE Champions guided the younger students of Yuhua Primary School to carry out Racial Harmony Day activities, they learned to value the interaction among students of different races and developed mutual respect.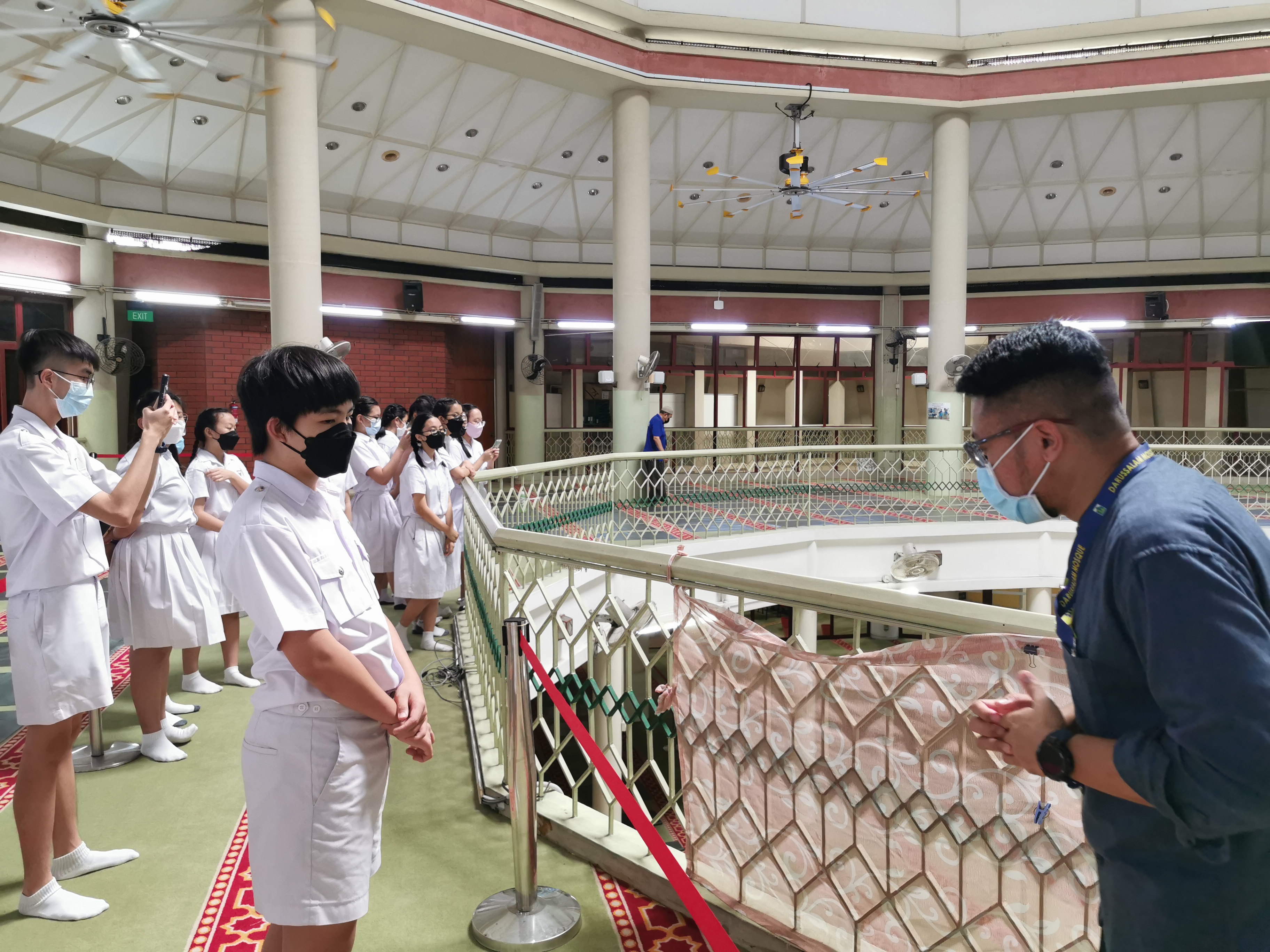 Secondary 1 Students touring the mosque and learning about Islamic culture.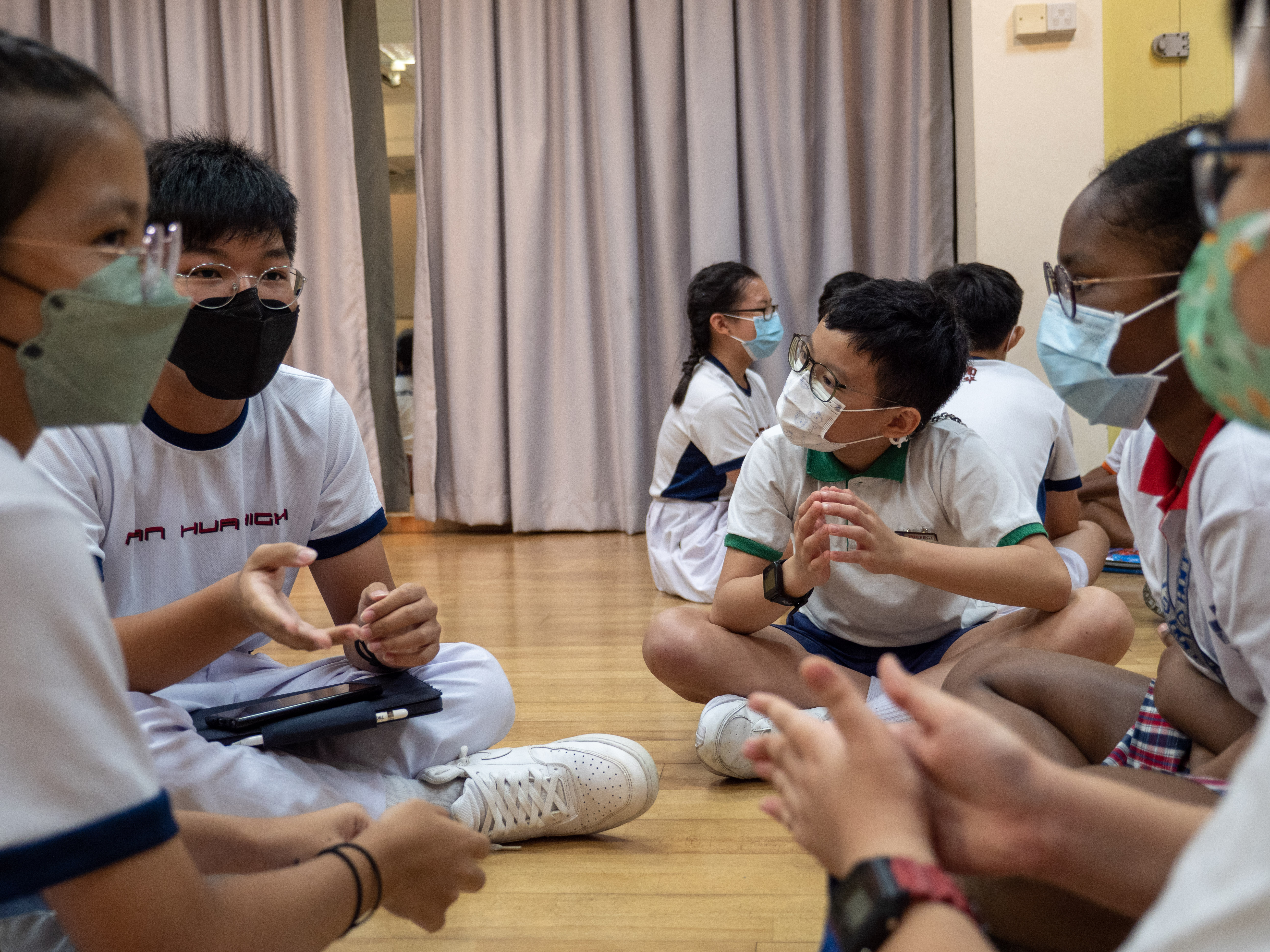 CE Champions interacting and guiding students of Yuhua Primary School.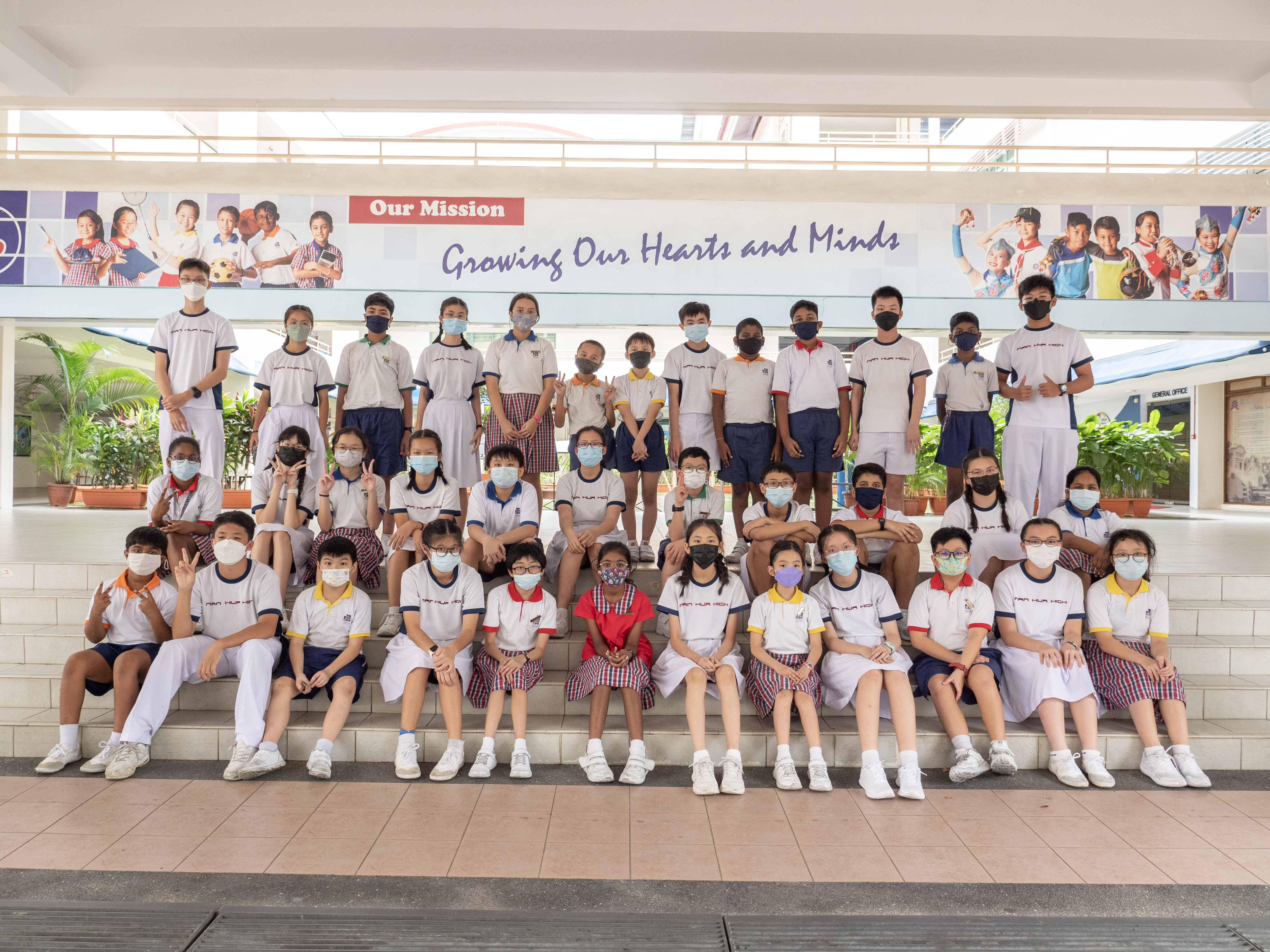 Nan Hua High Seniors and their Yuhua Primary juniors collated at the Racial Harmony Day Programme.
Developing Student Agency 
CE Champions took greater ownership of their active citizenry by organising activities for their classmates for all CE programmes, which are designed to develop greater student agency. Students took charge of the Racial Harmony Day dress-up competition and encouraged their classmates to showcase a wide variety of ethnic wear which is reflective of the myriad cultures in Singapore. For International Friendship Day (IFD), students gained a deeper understanding of Singapore's inter-dependence with the world around them, as they planned activities to engage their peers.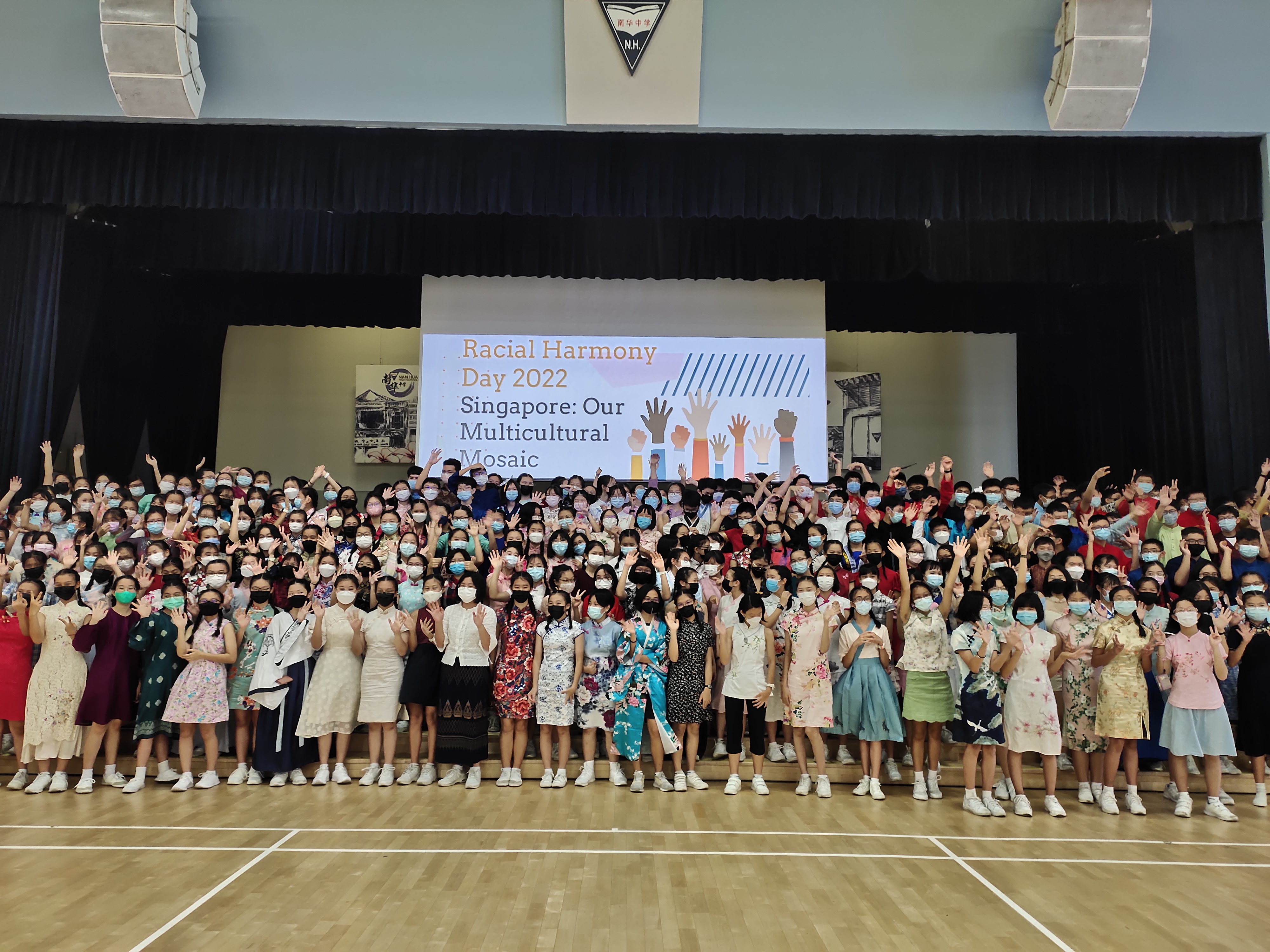 Commemorating Racial Harmony Day by wearing our best ethnic costumes.
"Though planning for IFD took much time and effort, it was worthwhile as our classmates learnt more about the day and its importance in a fun and interactive manner!" (Kor Hor Ken and Shane Shahin Shah, 202)